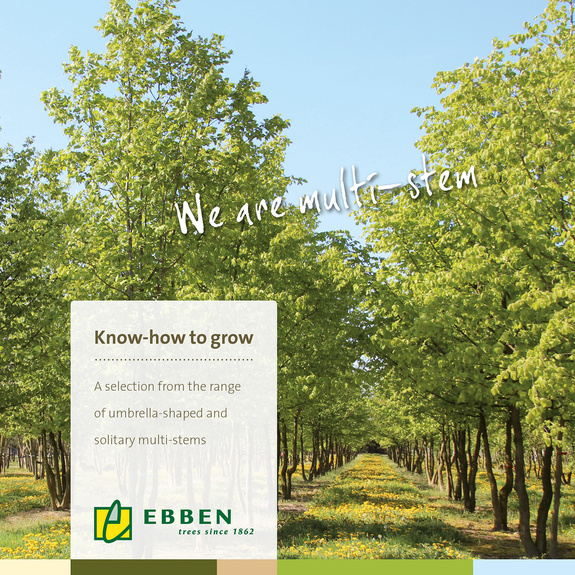 Author

Ebben Nurseries

Contents

Around 80 species of multi-stems with colourful photographic material, species descriptions and inspirational example projects.

Length

120 pages

Binding

Hardback

Language

English, Dutch, French, German

Price

€ 19,95 (excl. post and packaging)
With the unique reference work 'We are multi-stem' we aim to inspire you through our range of multi-stem trees and their applications in practice. Our objective is to create a platform through which we can work with urban planners and landscape architects to achieve green projects that contribute to atmosphere, human scale, green experience, biodiversity and harmony in the built environment.
Look inside
Order